Dr. Jennifer Proffitt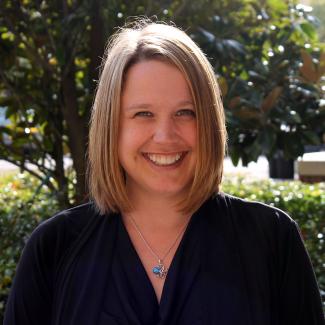 Contact Information
Office Location
UCC-C3100
Dr. Jennifer Proffitt, Professor of Communication, joined the Florida State University faculty in 2005. Her research is primarily in the field of critical political economy of media, including media regulation and history, media ownership and content, and labor issues. She has taught several graduate and undergraduate courses, including political economy of media, communication regulation and policy, qualitative research methods, and media ethics, and has taught two courses for OLLI. In 2016, she received the Florida State University Undergraduate Teaching Award, and she has been nominated for undergraduate and graduate teaching awards numerous times. She is currently working on a research project about US newspaper union organizing since 2016. She is a member of the Union for Democratic Communications and the Association for Education in Journalism and Mass Communication.
Service has been an important part of Dr. Proffitt's academic career. Since 2009, she has served in many different leadership roles in the faculty union, UFF-FSU, including Communications Chair and Government Relations Chair. She was elected president of the UFF-FSU chapter from 2013-2015. She was elected president of the statewide UFF from 2015-2017. In 2016, she received an award from the Campaign to Keep Guns Off Campus for her work fighting against guns on campus legislation, and in 2017, her co-authored peer-reviewed article about the struggle to keep guns off Florida campuses was awarded the National Education Association's Democracy in Higher Education Prize. She has also served in leadership positions for the Florida Education Association, the National Education Association, the American Federation of Teachers, and the Florida AFL-CIO. She is currently a vice president and a bargaining team member for UFF-FSU.
Dr. Proffitt has served in many different service committees for the School of Communication as well, including Director of the School of Communication from 2018-2020. She received a School of Communication service award in 2016, and the College of Communication and Information Leadership Board Award in 2013.
Dr. Proffitt Is a graduate of the University of Pittsburgh (B.A., Communication, 1994), the University of Wyoming (M.A., Communication, 2001), and Pennsylvania State University (Ph.D., Mass Communication, 2005).